Cisco's Webex app for iOS has gained integration with Imprivata GroundControl as of Webex 43.2.1.
Sign out of Webex
GroundControl can sign out of an open Webex session at device check in.
To configure:
In GroundControl's server admin console, navigate to Admin > App Logout. Click Add App.
Name the app "Cisco Webex".
For the Logout Method, select x-callback-url.
In the Logout URI box, enter "webexauth://logout".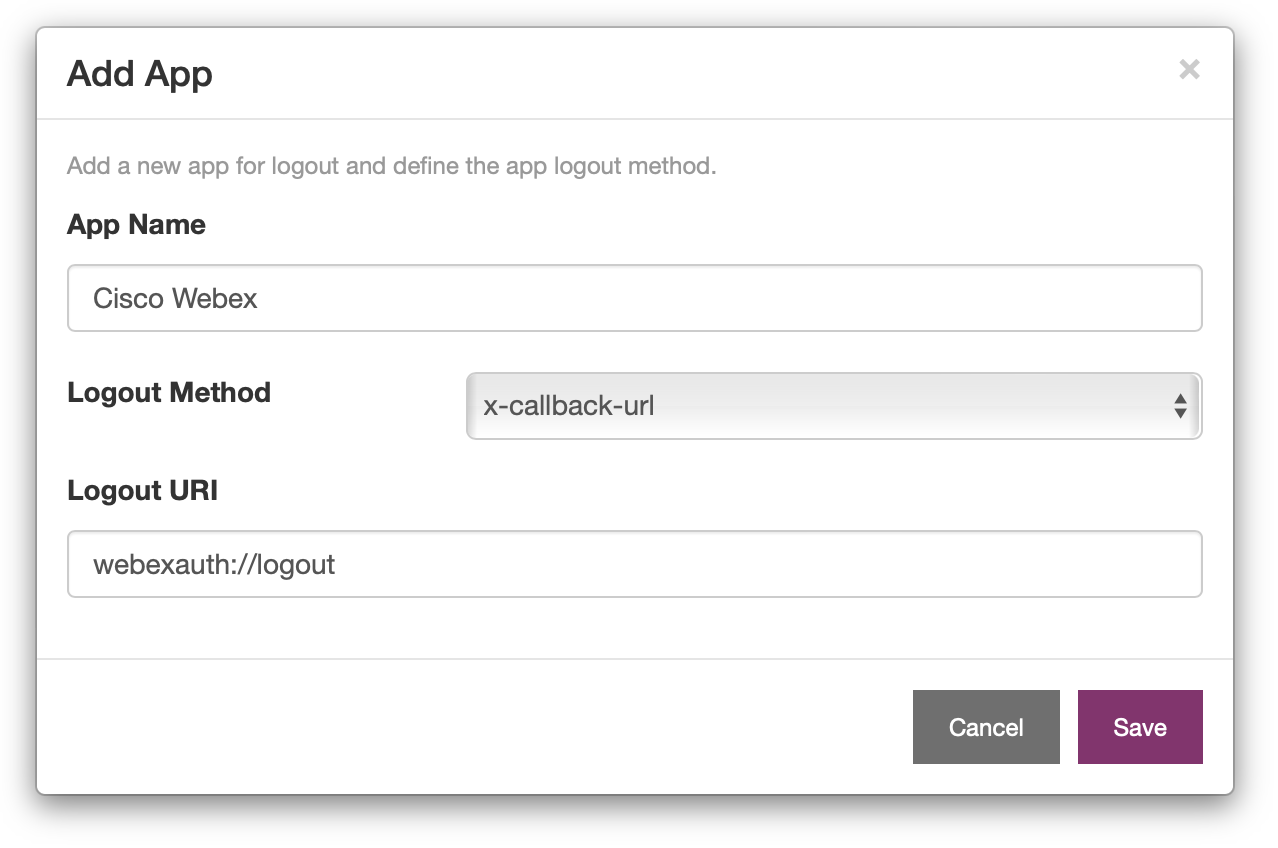 Since this integration uses x-callback-url, the iOS system will display two dialogs the first time the integration is used on a device. One dialog asks for permission to allow Locker to open Webex, and the other asks for permission to allow Webex to open Locker.
Streamlined sign in to Webex
Although not strictly an integration between GroundControl and Webex, customers can streamline the sign in process to skip one or more steps. Cisco has published configuration guides for VMware Workspace ONE and Microsoft Intune, but the principles are similar for all MDMs.
The most important setting is an AppConfig key for Webex named "orgIdentifier". This can be set to your organization ID, available in Webex's Control Hub. When set, Webex skips realm discovery, saving a critical step during sign in.