NOTE: This article applies to iOS devices only.
Imprivata AutoFill Discovery, now available on the App Store, allows you to validate if your applications natively support iOS's Password AutoFill framework.
Your production devices will not need this application, this tool is intended for you to test if third party apps deployed to your users support Password AutoFill.
To get started:
Download AutoFill Discovery on a test device via the App Store. Or deploy to a test device via MDM.
Follow the prompts on the app and Navigate to Settings> Passwords> AutoFill Passwords. Allow Filling from AutofillDiscovery

Open an app you'd like check, then click on the username field and click on Passwords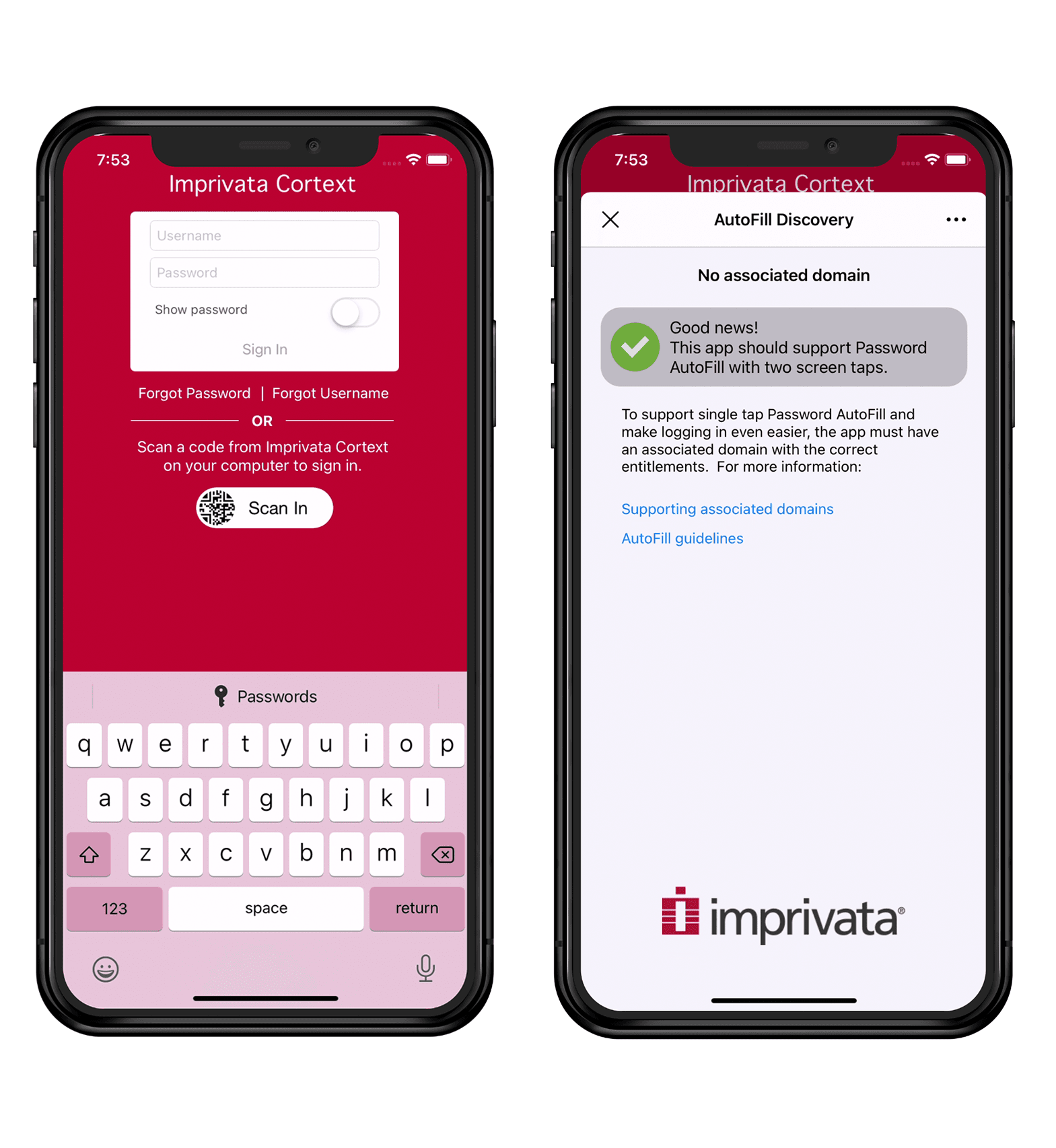 Voila! AutoFill Discovery will let you know if your app is supported.
Quick Note: Uncheck AutoFill Discovery from the device and check Imprivata Locker if you're also using this device to test check out and AutoFill workflows.