NOTE: The workflow actions available to you depend on the Workflow model you select, the MDM system you use, and the OS of your devices.
Set Language and Locale sets the language, dialect and locale, providing the ability to repurpose a single iOS backup for worldwide use.
Select this item to proceed to the language selection window: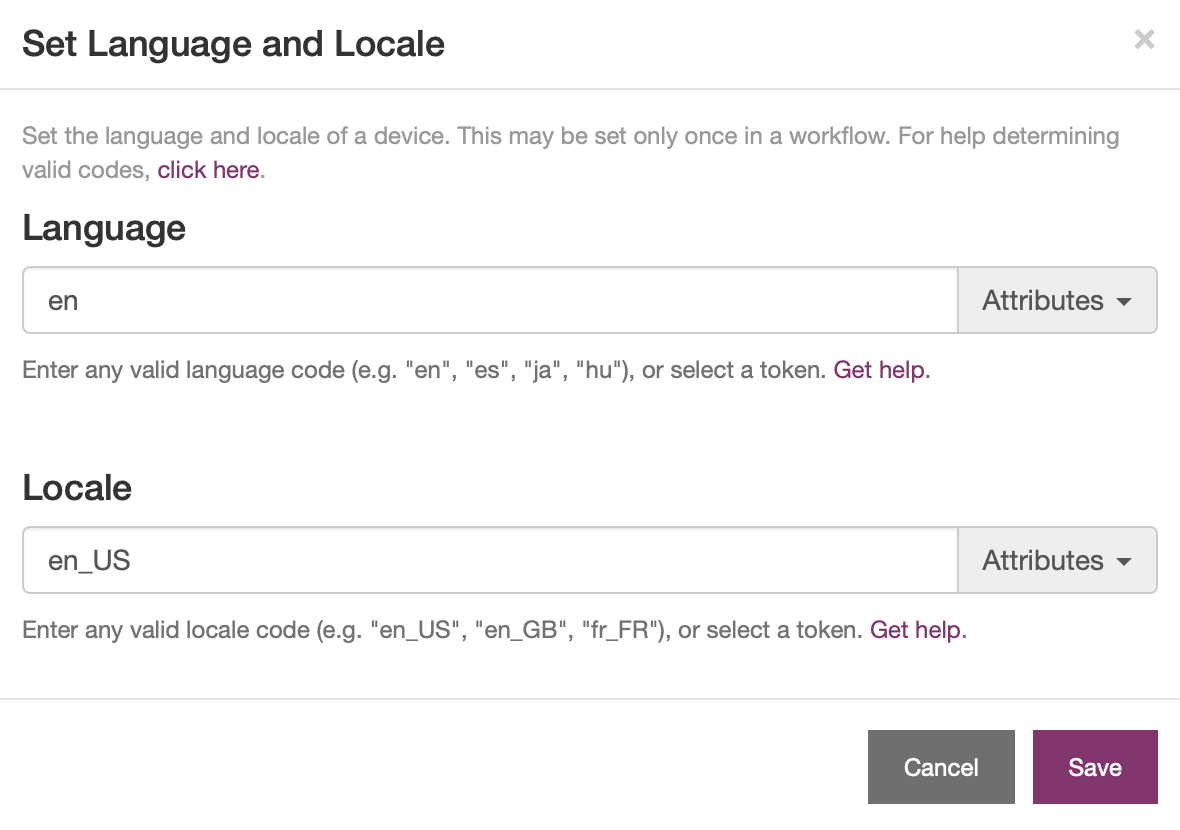 You must enter the codes (e.g. en_US) in the text boxes. You may also use data from Attributes.
Apple uses a variation on ISO codes for language and locales. For more information, see the iOS Developer Library article, "Language and Locale IDs."
NOTE: Apple occasionally adds new languages and locales to iOS Updates, so older versions of iOS may not support all languages. A deployment containing an unsupported code will fail.
The Set Language setup screen is skipped automatically if the Workflow contains either a "Restore from Backup" action or an explicit "Set Language" action.
See also: Partial List of Languages and Locales.